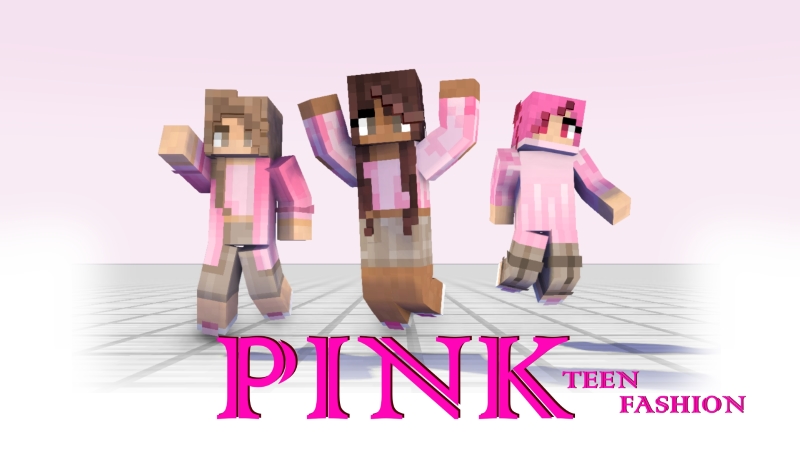 Pink fashion is here! Choose from ten outfits including pink shirts, pink jackets, and even pink hair. Your smile will be frozen in happiness wearing head to toe PINK!

- 10 classic and cute SD Minecraft skins in anime style.
- These lucky teens are free spirited and ready to play in any style of map from city to skyblock, furniture to school, and everything in between.