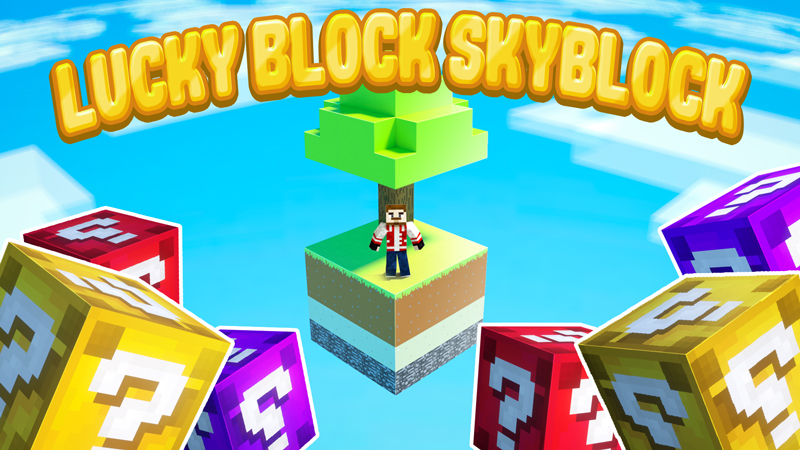 Lucky block? Check! Skyblock? Check! This map combines lucky blocks and skyblock! Open multiple types of lucky blocks and expand your sky block.
-Classic Lucky Blocks, Super Lucky Blocks and Evil Lucky Blocks!
-200+ possible lucky block outcomes!
-Several wonderful skyblock islands with awesome loot!
-Lucky Liam! (Custom villager trades)
-Challenge list with lots of fun!