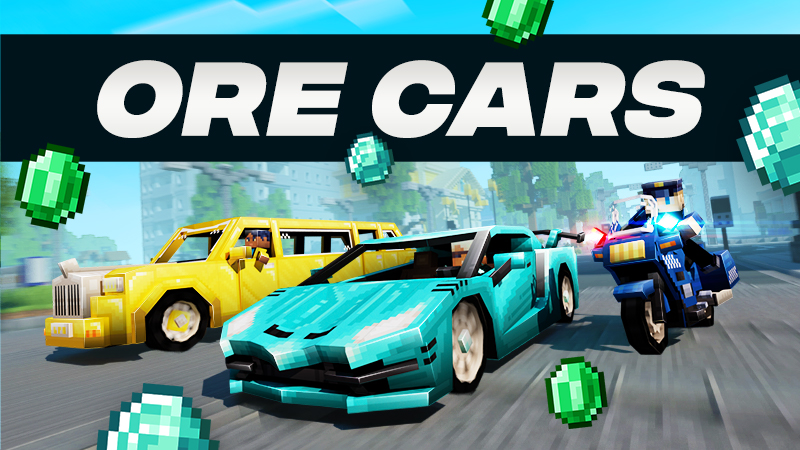 Visit the city where even the cars are made of ore blocks! Choose your sweet new city ride from a selection of 13 awesome ore vehicles!

+ Diamond sports cars, lapis police cars, emerald retro cars, and more to get around the city!
+ A big city with a diamond mansion, redstone firehouse, gold bank, and more city buildings!
+ 14 free ore-inspired city skins!