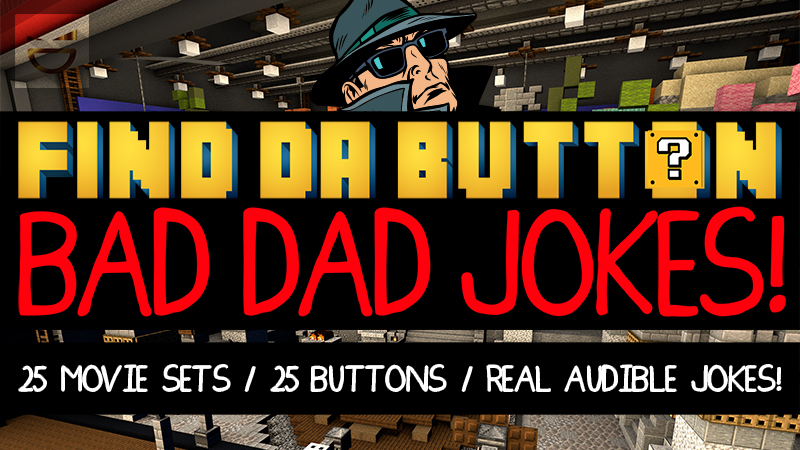 Find Da Button: Bad Dad Jokes!
Are you ready for 25 awesome find the button levels all staged in this awesome movie star set? With 25 Buttons to locate you will be pleasantly surprised at the bad dad joke in each level! Listen close cause you may be laughing too loud!
* 25 audible bad dad jokes!
* Skins included!
* 25 challenging levels!
* All in one epic movie studio!