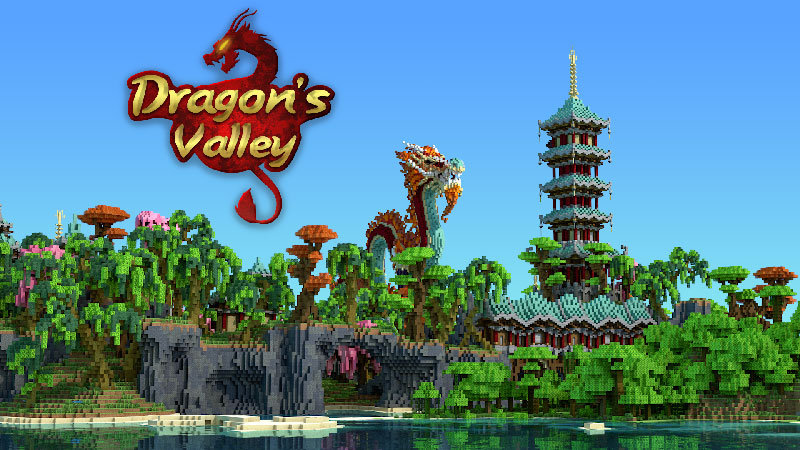 Enter the colorful Dragon Valley survival spawn! Explore and use this as an excellent starter base for your adventure, or go into creative mode and turn the map into anything you want!

+ Hidden chests around the map!
+ An extensive land for you to discover.
+ An epic oriental build.