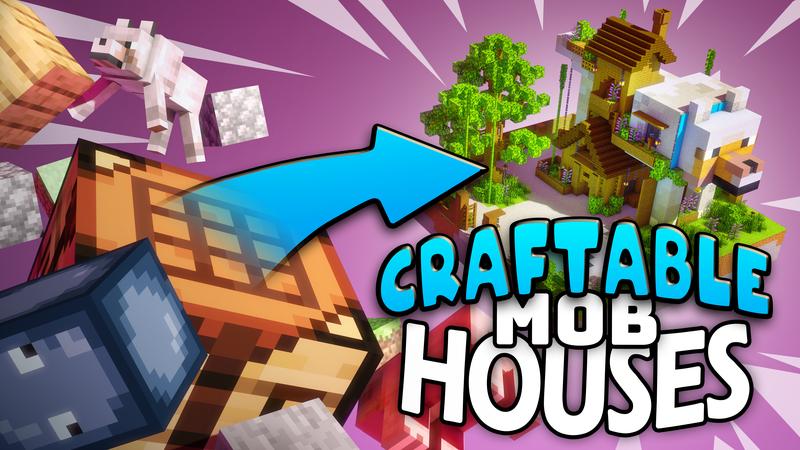 Minecraft survival but you can craft mob houses! All your favorite mobs such as the wolf, panda, pig, bee, fox and more are added in the world! See which crafting recipe you need, collect all the required items and place your new mob base! Every mob house is already full of furniture so you can move in immediately!

+Custom crafting recipes!
+Including 12 mobs buildings!