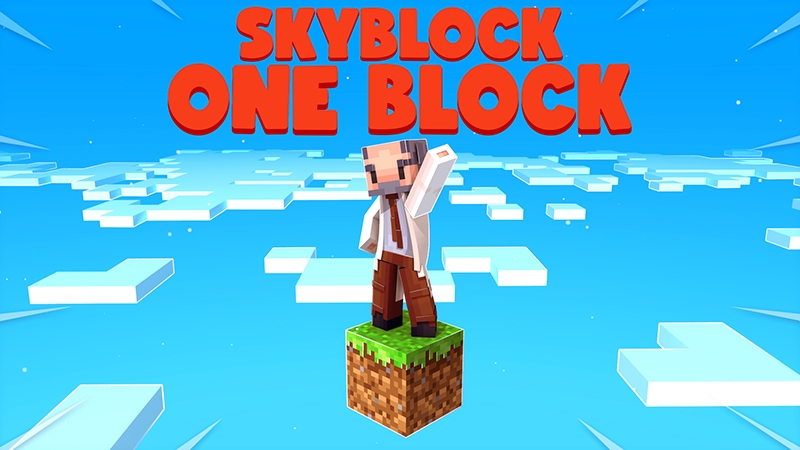 Skyblock One Block! Play and grind solo or with your friends! Build your own mega city and show the world how good you are! Rule your islands with an extreme challenge! Can you collect all of the blocks?

+ New skyblock gamemode trend!
+ Super fun rewards system!
+ Includes a blocks mined counter!
+ Gather all Minecraft blocks!
+ Perfect for all survival players!