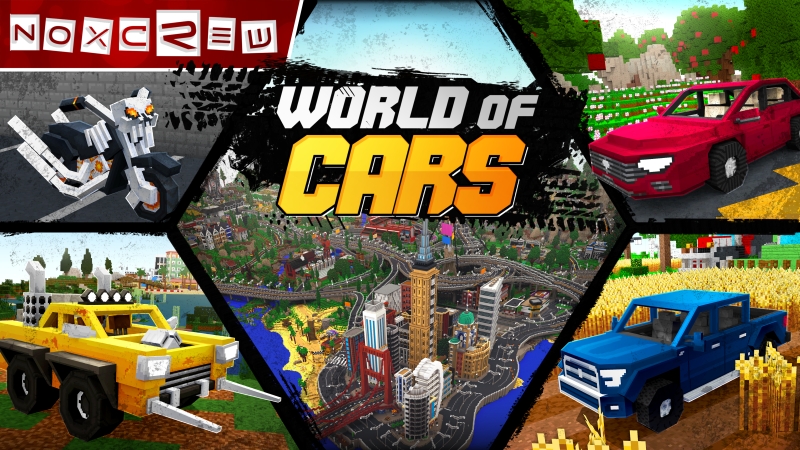 With over 40 vehicles to find and even more to unlock, World of Cars is the ultimate map for car fanatics! Choose your ride and hit the road; there are five HUGE states to explore, all with highways, tracks, jumps, and races!

+Collect tokens to unlock quests
+Complete quests to get special vehicles
+Modern, classic, and unusual cars
+Trucks, bikes, planes and helicopters!