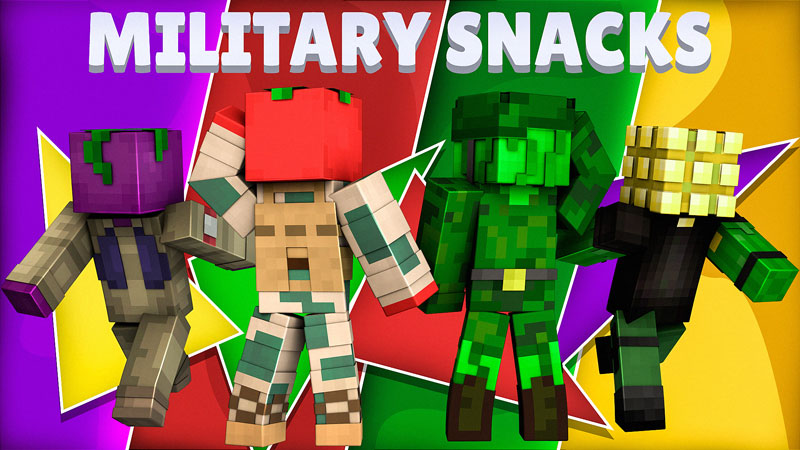 These food gets hungry while they're on the battlefield! Gear up in your camo with your favorite foods! Whether it's Major Melon or Private Pickle, there's a rank perfect for everyone in this skin pack!

+ 12 different foods and ranks to choose from!
+ Unique skins and theme!
+ Collect all Blockception/Impulse skin packs!