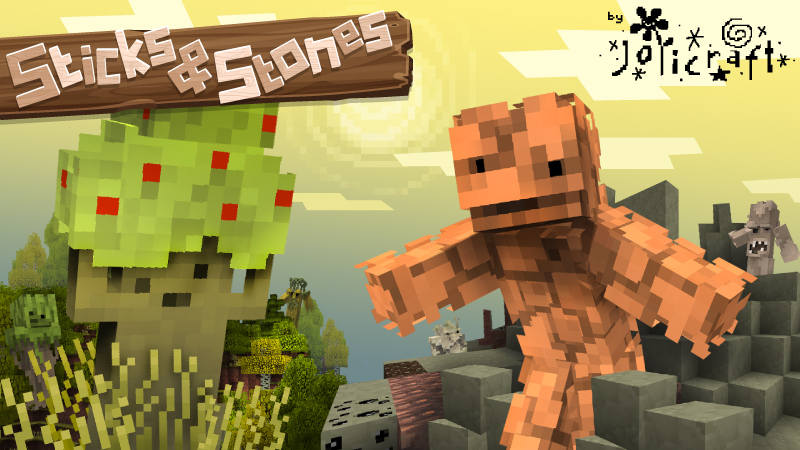 Jolicraft's Sticks and Stones
This vast land, so great and... vast. It has so many wonderful things in it. Sticks. Stones. You name it.
+ Now YOU can be the STICKS! And also the stones.
+ 13 sticky & stony skins to choose from!
+ Goes great with JOLICRAFT texture pack!