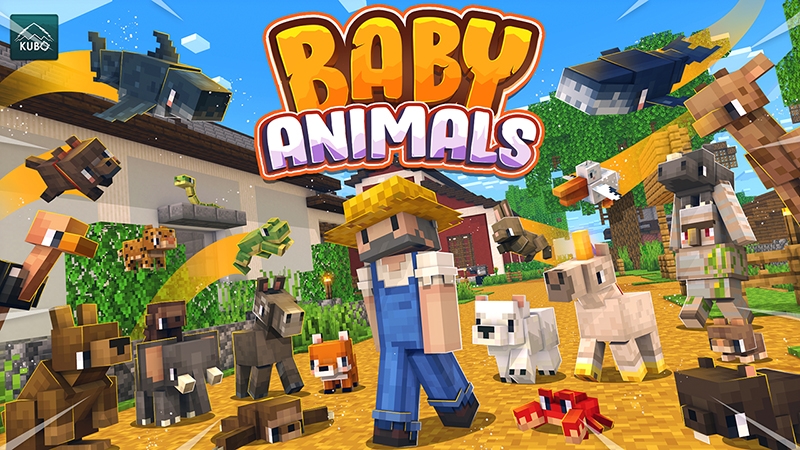 Discover and tame these cute baby animals in your world! Baby Animals offers tons of cute pets that you can easily tame with you and your friends. Collect all baby animals by adventuring through different biomes and tend to its different needs!

+ Adds 60+ BABY ANIMALS!
+ Custom sounds for all animals!
+ Furnished village with a tractor!
+ Treat animals as your own pet!