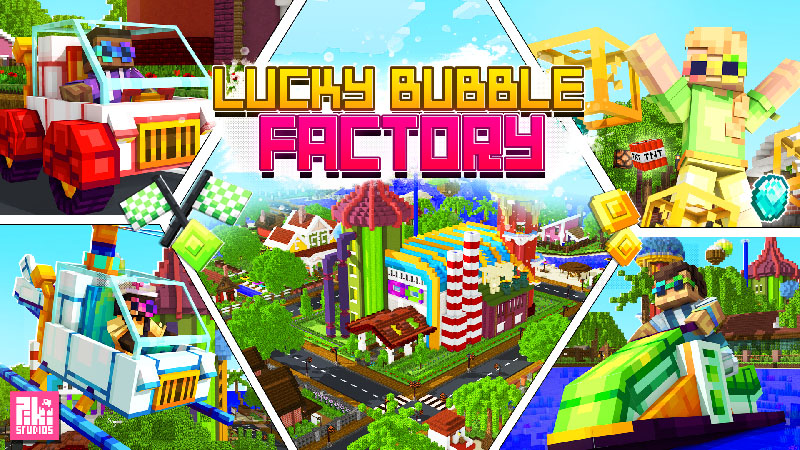 Like Lucky Blocks? Lucky Blocks have nothing on Lucky Bubbles! And where do you find Lucky Bubbles? A Lucky Bubble Factory! Make bubbles and pop them to get loot! Collect Lucky Bubbles that have the old Lucky Block feeling.

- 4 funky skins to vibe in the Factory
- Lucky Block style Lucky Bubbles!
- Races for Jetski's, cars, and elytra's
- Bubble helicopter with booster!