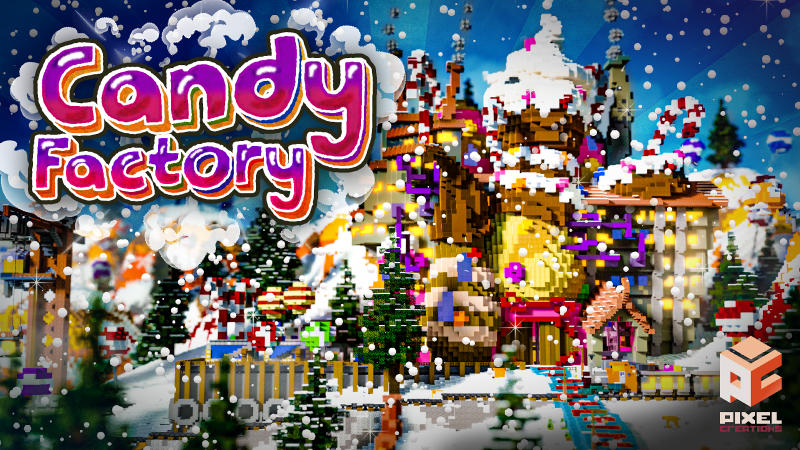 Pixel Creations presents: Candy Factory! From here we transport candies all over the world! Find out where the candies come from and learn about the technology we use to make things possible in this snowy winter season.

- Candy world to explore
- 6 HD skins
- 14 custom candy models
- Licensed by Pixel Creations and published by BLOCKLAB Studios.